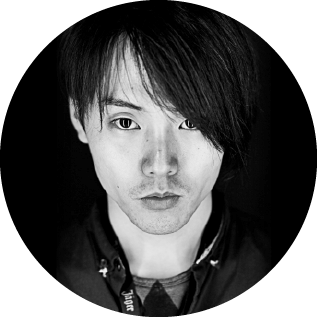 Hi, my name is Takuma Nakata. I'm a digital installation designer base in Kyoto.
My field of interest is interaction between technology and human (mainly kids).

I grew up in Brazil, Senegal, Japan, and Indonesia.
Studied Computer Graphics in Kyoto Japan, Interaction Design and Fine Art in Holland, and Media philosophy back again in Japan.
VR, Projection Mapping, Interactive System, Audio Visual Performance, 
Game Designing, 
whatever belongs to technology and human interaction, i would love to join the project and think of the best solution.
1989 Born in Shizuoka, Japan
2008 Kyoto Seika University, Visual Design, Kyoto, Japan
2010 Utrecht School of the Art, Interaction Design, Utrecht, Netherlands
2012 Kyoto Zoukei University, Faculty of Art Producing, Kyoto Japan
Houdini - so so

Japanese - First Language
English - Second Language (Talking shouldn't be a problem)
Indonesian - a little

LPM Rome 2011 VJ Tourna 2nd